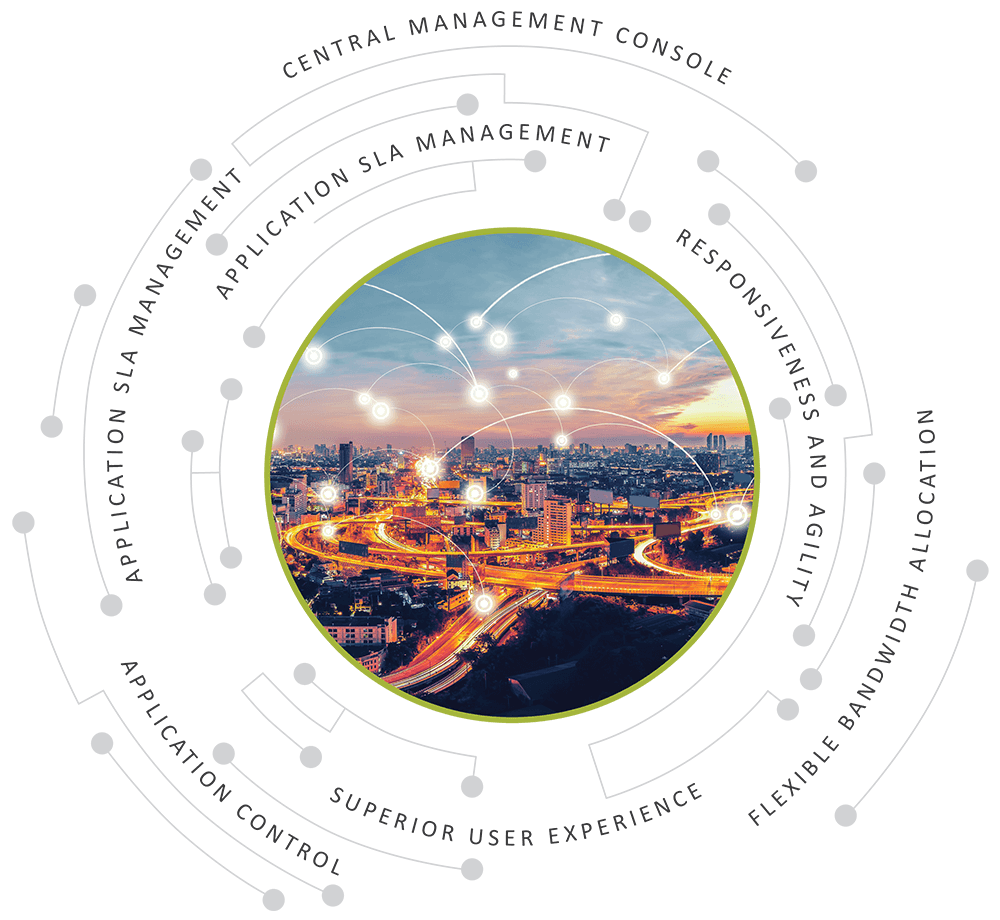 Software-Defined Networks
Software-defined networking puts the control back where it belongs, which is within your organisation. Our offering takes that a step further by approaching the solution design based on the business outcomes you want to achieve.
Rather than the focus being on what switches, routers, connection mediums and security devices to deploy, our Digital Services Gateway allows you to specify the type of user experience and service level each of your locations need, and we take care of the rest.
We design the solution based on all the important basics, including superior user experience and network performance; protection from threats; application control; URL filtering; anti-virus; intrusion prevention system; SSL inspection; prioritised business critical traffic; end to end encryption; and application SLA monitoring.
We deploy the most fit for purpose back-end technology components, commissioned on our Digital Services Gateway and delivered as an integrated managed networking solution that is agile, flexible, robust and secure. You can control the performance of your network via a centralised console, ensuring that you can respond to the changing needs of your users, equipping them with the best tools to service your customers.
Contact Us